Matthew Walne CFP™ Chartered MCSI
MANAGING DIRECTOR | CERTIFIED FINANCIAL PLANNER™ | CHARTERED WEALTH MANAGER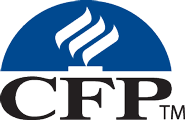 My story
I am a Certified Financial Planner™, Chartered Wealth Manager and Registered Life Planner® and was recently voted among the top rated Independent Financial Advisers in the country. I have more than 23 years' experience in financial services.
My approach to financial planning differs to many other financial advisers. Here's why.
After graduating from De Montfort University with an Honours degree in Economics, I found myself gravitating towards financial services because I enjoyed the mechanics behind how it all worked.
More than that though, I discovered I really enjoyed being in front of people, finding out what they wanted to do with their lives and making sure they could achieve it.
However, the reality was different from my expectations.
I started out at a junior level with Sedgwick Noble Lowndes. Just like so many other financial planners in the profession today, I found I was expected to sell products with financial reward based on how many sales targets I met. I couldn't develop client relationships because we had to make money, and fast. 
I didn't enjoy it and it didn't fit with my principles.
It was after discovering the work of George Kinder and the human side of financial planning, that I realised where my true passion for the job lay. So, I took a huge gamble and decided to leave my employment, giving up a lucrative salary along the way.
The timing could have been better as my eldest son was just born, but with the support of my amazing wife, I was able to set up Santorini Financial Planning with the goal of helping my clients to see (often for the first time) what's truly possible in their lives. To work with them to transform how they use their money to find fulfilment and achieve 'true wealth'.
Just before I started trading, my Dad died following a brief battle with cancer at the age of 67. He had not long retired after selling his business a few years before. On one of my daily visits to the hospital, I remember him telling me he had made some mistakes and had some regrets but overall his life has been pretty good. 
The fact that he had a pretty good life was comforting but the thoughts of regrets and some mistakes and the fact that he did not have the opportunity to enjoy his retirement stayed with me.
It inspired me. Just like the conversation with my dad, discovering what is truly important in my clients' lives continues to inspire me today.
Since establishing The Santorini Retirement Lifestyle Programme, I have been able to help many clients achieve the future they had always dreamed of and have been voted one of the Top Rated IFAs in the country.
My main specialism is looking after owners of small family businesses, who are typically five to ten years from retirement. I help people work out their exit strategy and retirement, turning their hard-earned capital into income that won't run out.
BA (Hons) 2.2 in Economics – De Montfort University
Certified Financial Planner™
Level 7 Diploma in Advanced Financial Planning
Level 6 Certificate in Advanced Financial Planning
FP&A Financial Planning and Advice
AF5 Financial Planning Process
J05 Pension Income Options
R08 Pensions Update
R04 Pensions & Retirement Planning
R03 Personal Taxation
R02 Investment Principles & Risk
R01 Financial Services, Regulation & Ethics
SV1 Savings & Investments
CF9 Pensions Simplification
FA7 Financial Services Products
FPC Financial Planning Certificate
All financial advisers authorised and regulated by the UK regulator (the Financial Conduct Authority) must hold a valid Statement of Professional Standing.
Spotlight questions
YOUR FAVOURITE HOLIDAY DESTINATION?
Greek Islands
Spotlight questions
SOMEWHERE YOU'D LOVE TO VISIT BUT HAVEN'T MADE IT TO YET?
New York City
Spotlight questions
FAVOURITE CUISINE OF FOOD?
Indian
Spotlight questions
IF YOU HAD TO BE STRANDED ON A DESERT ISLAND WITH SOMEONE FAMOUS, WHO WOULD IT BE?
Someone who makes me laugh a lot, probably Romesh Ranganathan or Jason Manford.
Spotlight questions
WHAT WOULD YOUR DESERT ISLAND LUXURY BE?
An iPod filled with my music collection.
Spotlight questions
WHAT WOULD YOUR DESERT ISLAND DISC BE?
This is a tough one! Probably Marillion's All One Tonight (Live at The Royal Albert Hall) because I was at that concert.
Personally
I enjoy spending time with my wife Jo and our two young sons. As you might expect, we enjoy holidays to the Greek Islands and the laid-back lifestyle, great weather and, of course, the food.
I'm a lover of rock music, sci-fi films and reading books and also enjoy scuba diving. I'm PADI Open Water qualified. I'm passionate about sharks but, you'll be glad to know, I don't combine the two interests. 
I'm a Leicester City Season Ticket Holder and enjoy watching most sports – although my participation isn't too frequent these days. I like to keep fit and enjoy circuit training and boxercise. I also, until recently, coached a grassroots football team, Loughborough Dynamo Foxes U11s. I hold the FA Level 1 in Coaching Football and FA Level 1 in Talent ID qualifications and NCFE Level 2 Certificate in the Principles and Preparations for Coaching Sport.
Importantly
I'm a member of the following:
Personal Finance Society (PFS)

Chartered Institute of Securities & Investments (CISI)

The Kinder Institute of Life Planning
What is a Registered Life Planner®?
Financial Life Planning is a movement focused on helping people attain the life they long to live. Life Planners are trained to listen and ask the questions that help discover what you truly want to accomplish, experience and be.
Life planning is the human side of financial planning.  It seeks to discover the deepest and most profound goals of a client through a process of listening and inquiry. Then, using a mix of professional and relationship skills the experienced life planner, along with the client, resolves obstacles to the client's goals, creates a plan, and guides the client to the accomplishment of their goals.
Matthew Walne, RLP®
As a Registered Life Planner, I have earned the prestigious Registered Life Planner ("RLP®) designation. Earning this designation requires a strong commitment to the financial planning profession, completion of a five-day residential training program, and a six-month practicum involving peer review with mentor coaching and supervision.
Although the concept of life planning is becoming popular in the media these days, most advisers who use the term life planning are only using it as a sales tool. It is critically important, therefore, to find someone who has the correct education and training because a Life Planner is dealing with a person's emotions and dreams. That can be a dangerous combination in unskilled hands.
Life Planners stand beside their clients and provide guidance and support where and when it is most needed.  As Life Planners we genuinely care about the human being beside us and give people awareness and permission to live life to the fullest.
Supported by
Alongside Matthew, Santorini clients are provided with exceptional service and care by a trusted support team including: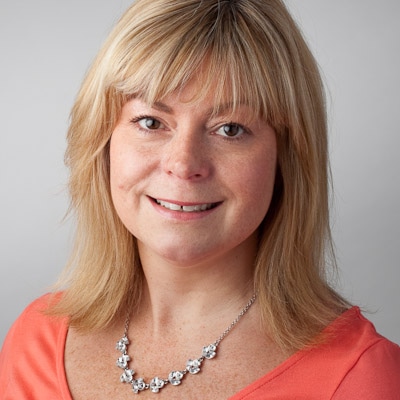 Emma Crowe
OFFICE MANAGER
Emma Crowe has been the Office Manager at Santorini Financial Planning since 2014. Emma is responsible for organising and managing all aspects of the office administration.
The Compliance Department
The Compliance Department provides us with expertise in all areas of financial legislation and regulation. They have helped us to create our company compliance procedures and help us to stay up to date on any changes that are needed. Their expertise in interpreting and communicating regulatory, legislative and industry standards means that you can be confident that our policies and practices are always fully compliant with the law.
EBI
EBI Portfolios provide us with investment expertise. That means we can concentrate on what we do best, financial planning. Investment returns will drive your plan forward so by partnering with EBI, we can bring science, efficiency and innovation to our investing strategy. Their investment management and philosophy combine more than six decades of market data, Nobel Prize-winning academic research and behavioural finance.
Plan Works
Plan Works provide us with a  comprehensive suite of services and reports; administrative and technical support; research, analytics and advice; as well as up to date industry and professional knowledge and strategic input and ideas.
Get in touch
ADDRESS
35-37 High Street
Barrow upon Soar
Loughborough
Leicestershire
LE12 8PY